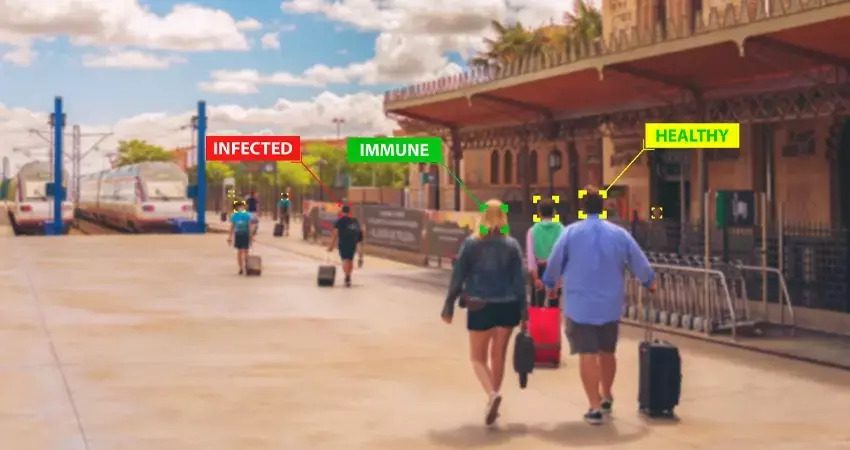 Data labeling and/or data annotation has long been a critical component of many machine learning and AI initiatives. In recent years, the demand for accurate and reliable data labeling has risen dramatically as the process becomes increasingly vital to the success of numerous projects. But what is data labeling exactly? Data Labeling 2023 – how will it impact businesses? And what trends should we be aware of now that will shape the future of data labeling? In this blog post, we will explore these questions in an effort to better understand where this technology is headed in the next few years.
The demand for Data Annotation tools in the market is largely driven by the following three factors:
Automated data labeling tools and the growing use of cloud-based computing resources.
Businesses are increasingly using data annotation tools to accurately label large volumes of AI training data.
As investments in autonomous driving technology increase, the need for well-annotated data to improve driverless ML models increases.
As the digital landscape evolves into the 21st century, data annotation is expected to take a big step forward and become even more integrated. A major factor behind such modifications is the rise of digital image processing and mobile computing.
Where does data annotation fit in and why is it needed?
Enhancing the customer experience through digital commerce.
Document verification, and real-time customer interaction in banking, finance, and insurance.
Parsing scores of unstructured and accumulated datasets for research purposes.
Monitoring and curation of social media content, identifying inappropriate content.
Crop monitoring, soil assessment, etc., are all part of the agricultural sector.
Data Annotation trends are shaped by a variety of factors; however, this is not an exhaustive list.
Additionally, all business platforms are experiencing phenomenal growth in digital content. As a result, data about mass users should be handled through a wide range of digital channels. By annotating data, businesses can fully exploit the benefits of online content, add value, and attract new customers.
Most companies are implementing a data-centric architecture. The data-centric mindset and data-centric architecture are both integral to the deployment and maintenance of an effective enterprise architecture. Consequently, data labeling workers must be intelligent and automated options must be explored.
In addition to improvements in the IoT, ML, DL, robotics, predictive analytics, fraud detection systems, and recommender systems, AI projects require highly effective data. This is perhaps the single most significant factor leading to breakthroughs in data labeling.
Current status of AI data labeling market
The data labeling market is currently in a period of transition. This is due to the increasing demand for labeled data, which has outpaced the traditional supply of labor-intensive manual labeling. In response, a number of new data labeling services have emerged that use automation to speed up the labeling process.
The current status of the AI data labeling market can be summarized as follows:
According to the research, the global data annotation market is projected to be worth USD 8.22 billion by 2028. Besides, through 2030, it's expected that the global data annotation services market will grow at a CAGR of 26.6%, and by 2030, it is projected to be worth US$ 5.3 billion.
There is an increasing demand for labeled data, which has outpaced the traditional supply of labor-intensive manual labeling.
In response to this demand, a number of new data labeling services have emerged that use automation to speed up the labeling process.
These services are still in their early stages of development, and it remains to be seen how they will evolve over time.
Emerging Future trends of data labeling
There is a growing demand for data labeling services, as more and more businesses require accurate and up-to-date well-refined datasets to make informed decisions. This is especially true in the domain of machine learning, where labeled data is used to train algorithms.
There are a few key trends that are emerging in the data labeling domain that will have a significant impact on the future demand for these services.
First, there is a trend toward more complex data sets
As machine learning becomes more sophisticated, the data sets that need to be labeled are becoming increasingly complex. This is creating a greater need for expert labelers who can understand the nuances of the data and apply the appropriate labels.
Second, there is a trend toward real-time labeling.
In many cases, it is now necessary to label data as it is being collected, in order to allow algorithms to learn from it in real-time. This requires labelers to be even more efficient and accurate, as they cannot afford to make mistakes that could affect the results of the training process.
Third, there is a trend toward automated labeling.
In some cases, it is possible to use algorithms to automatically label data sets. However, this approach is not always reliable, and often requires human intervention to ensure accuracy. As such, automated labeling is likely to supplement rather than replace traditional human-based labeling in the future.
Leading Tech Trends to keep an eye on that will impact AI
Considering one of Gartner's research works, we predict major growth opportunities for the data annotation industry in 2023 as well as refreshed technological trends that will shape its current outlook.
AI: balancing trust, risk, and security
A model's dependability, credibility, security, and privacy must be ensured through the advanced capabilities of management teams. As a result, user acceptance and corporate goals will increase by 50% by 2026.
Building a digital immune system
An effective strategy will reduce risks, improve user and customer experiences, and make your business more resilient to setbacks. An investment in a digital immune system will result in 80% less downtime by 2025, which will lead to a higher level of consumer satisfaction.
Platforms for industry cloud computing
With industry clouds, organizations would be able to address the most pressing issues and cases in their industries. By 2027, more than half of modern organizations will use sector-specific cloud platforms.
Platform Engineering
In recent years, pioneering companies have started creating operating platforms that are between users and the supporting services they rely upon. It is estimated that by 2026, 80% of software engineering firms will create platforms to provide reusable services, components, and tools.
Adaptive Artificial Intelligence
The ability to build, deploy, adapt, and manage AI across multiple organizational contexts can be gained by operationalizing AI. In addition to performing at least 25% better than their competitors, AI engineering methods can help them develop adaptive systems.
The Metaverse
Through the use of metaverse experiences, companies are finding ways to increase employee engagement, cooperation, and connection. Most large companies will use Web3, spatial computing, and digital twins to boost revenue by 2027.
The Potential of Wireless Technology
Through the integration of several wireless technologies, a more reliable, scalable, and affordable basis can be created that requires less capital investment. By the end of the next three years, 50% of business wireless endpoints will use networking services other than communication.
There are both opportunities and risks associated with each of these recent industry trends. When building a technology roadmap for your AI initiative, make sure to consider the importance of a well-annotated dataset for achieving your project's goals.
Key points which will expedite the data labeling industry
1 – The data labeling industry is expected to grow exponentially in the next few years.
2 – This growth will be driven by the need for more accurate and reliable data labeling.
3 – Data labeling services will become more sophisticated and efficient.
4 – The demand for data labeling services will continue to increase as businesses become more reliant on data-driven decision-making. Originally published at – Cogito